A wine bar with a modern take. Wines from around the globe. Around the corner.
Our vision for Alzavino is for this to be that immersive experience. A cozy home away from home. Warm and inviting. We want to create something special for both the "newbies" and the nearly Somm level. Never tried wine? We'll have sixteen different wines ready for you to discover your preference. Already know what you like? We'll have something that caters to your tastes as well.
But no matter who you are, we hope that this is the place where the ambiance, the experience, the hospitality, and that single glass of wine will be the perfect combination that results in "amazing."
Enjoying a glass of wine is about much more than just the taste. It's the sights, sounds, smells—the entire experience—that plays into that single glass of wine.
The Latest
Follow what we're doing on social media or in our newsletter to learn about upcoming events as well as food and drink specials.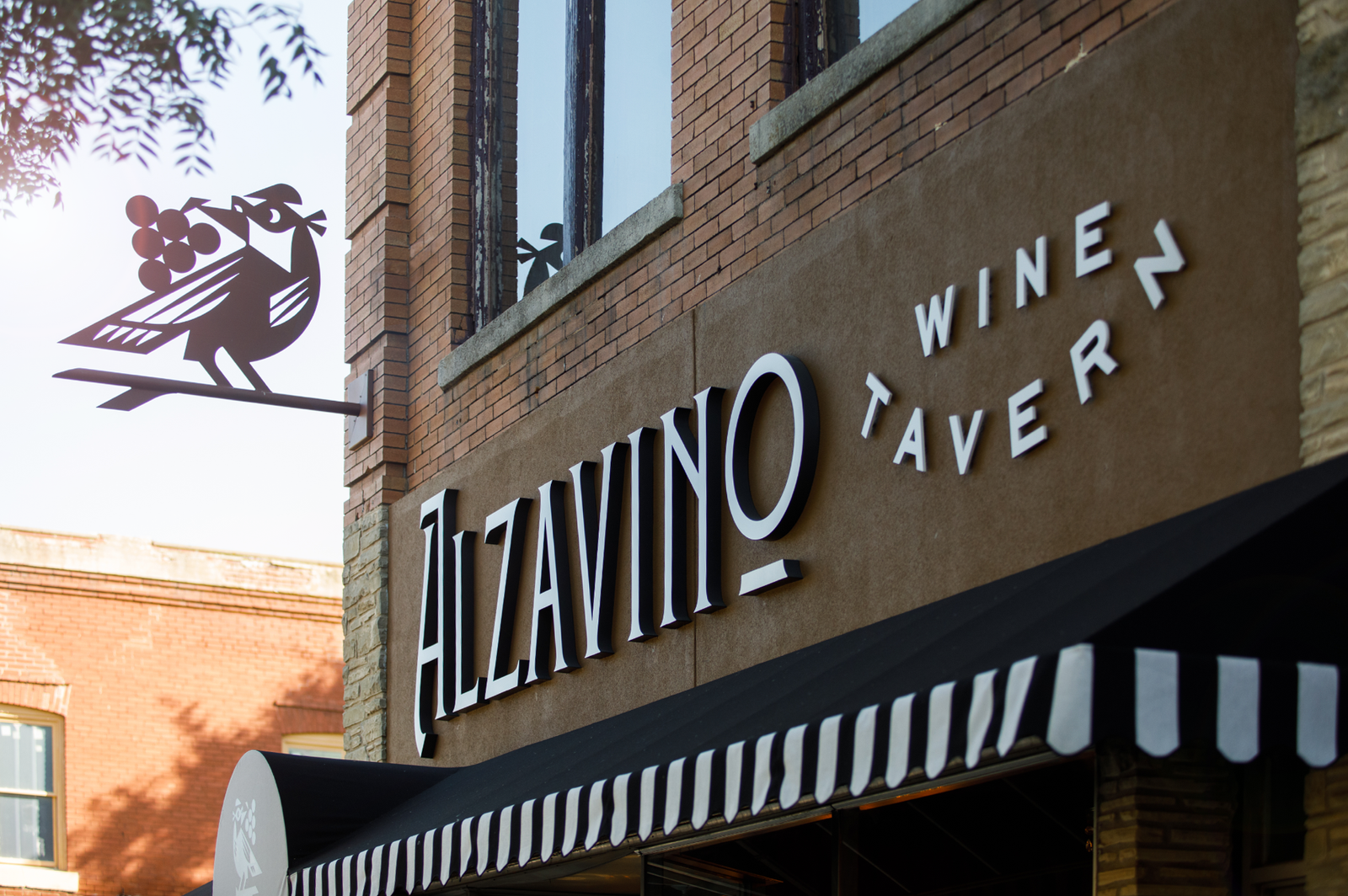 "We've been dreaming of this wine bar for almost as long as we've been together."

Read More : Our Story